Bohol Hotels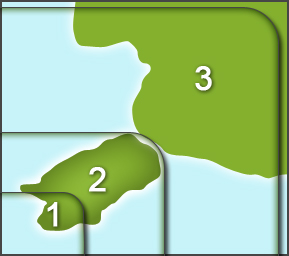 Bohol is a little island paradise in the southern Philippines. The most notable among the tourist attractions in Bohol is Chocolate Hills. However, there are more reasons why one should visit Bohol. The many activities and places to see is enough to make visitors see the place as a sanctuary for a lot of nature's beauty.
We have the best resorts according to area of Bohol for your selection. Enjoy!
Alona Beach is a gorgeous one and a half kilometer breadth of tropical paradise on Panglao Island. It is Bohol's top beach destination for its white sand beach, blue waters and world class diving. Many of Bohol's restaurants and activities are centered on Alona Beach. This patch of tropical bliss is surrounded in palm trees that veer towards the crystal clear waters. There are rocky cliffs on both ends of the beach, and some excellent snorkeling or diving within swimming distance from the beach.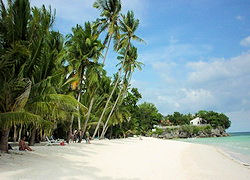 Panglao Island is located southwest of Bohol and east of Cebu. Panglao Island is divided into 2 municipalities: Dauis and Panglao. This island has gained a reputation as one of the most choice destinations in the Philippines. Renowned and celebrated for its stunning coral reefs, dive spots and a manifold of islets fitting for sun worshippers. The serene ambiance of the island as well as its proximity to world famous sites -the Chocolate Hills, Loboc River, Tarsier Sanctuary and the myriad of falls, springs and caves make this unblemished island an impeccable must-see tourist spot.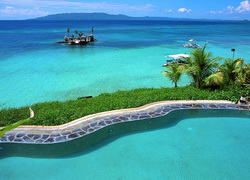 Bohol Island is the 10th largest island in the Philippines, and has steadily gained a reputation as a top ranked tourist destination in Asia. Bohol is bound with scenic spots, ancient historical churches, dive sites, and a multitude of ecotourism highlights. One of which is the Chocolate Hills, nominated one of the "7 Wonders of Nature". Now being cultivated for tourism with rigorous attention to the environment, this 4,117.26 square km piece of expanse has gained a legion of awards and achievements; Destination of the year, to name one.
Bohol Hotels, Bohol Resorts, Bohol Beaches Rooms, Bohol Accommodations