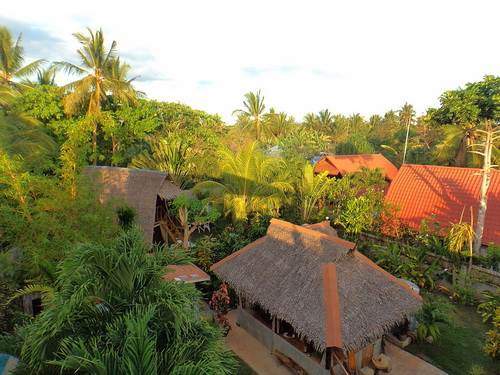 Alumbung Tropical Living
Room Features
Air Conditioning
Ceiling Fan
Hot and Cold Shower
WiFi Internet Access
Minibar
Refrigerator
Kitchen
Garden View
Outside Seating Area
Resort Map
Casa Alumbung
Ceiling Fan
Hot and Cold Shower
TV (Local Channels)
WiFi Internet Access
Water Heater
Balcony
1 Queen Size Bed
Good for 2 Guests
Maximum of 3 Guests
Lumbung Cottage
Fan Room
Hot and Cold Shower
WiFi Internet Access
Outdoor Seating Area
Garden View
1 Double Bed
Good for 2 Guests
Balinese Cottage
Fan Room
Hot and Cold Shower
WiFi Internet Access
MiniBar
Water Heater
Bamboo Lounge
Private Hammock
Garden View
Outside Seating Area
1 Double Bed
Good for 2 Guests
Alumbung Studio
Air Conditioning
Ceiling Fan
Hot and Cold Shower
WiFi Internet Access
Minibar
Water Heater
Garden View
Outside Seating Area
Private Hammock
1 Queen Size Bed
Good for 2 Guests
Alumbung Villa
Air Conditioning
Hot and Cold Shower
TV (Local Channels)
DVD Player
WiFi Internet Access
Refrigerator
Kitchenette
Water Heater
Outside Seating Area
Bamboo Lounge
Garden View
Private Hammock
2 Double Beds
Good for 2 Guests
Maximum of 4 Guests
ROOMS & PRICES
| Room Type | Low Season | High Season | Peak Season |
| --- | --- | --- | --- |
| | | October 01-May 31 | December 20-January 02 |
| Casa Alumbung | PHP 1,600.00 | PHP 1,600.00 | PHP 1,600.00 |
| Casa Alumbung (3 Guests) | PHP 2,000.00 | PHP 2,000.00 | PHP 2,000.00 |
| Lumbung Cottage | PHP 1,400.00 | PHP 1,400.00 | PHP 1,400.00 |
| Balinese Cottage | PHP 1,700.00 | PHP 1,700.00 | PHP 1,700.00 |
| Alumbung Studio | PHP 2,000.00 | PHP 2,000.00 | PHP 2,000.00 |
| Alumbung Villa | PHP 2,600.00 | PHP 2,600.00 | PHP 2,600.00 |
| Alumbung Villa (3 Guests) | PHP 3,000.00 | PHP 3,000.00 | PHP 3,000.00 |
| Alumbung Villa (4 Guests) | PHP 3,400.00 | PHP 3,400.00 | PHP 3,400.00 |
Please choose your room and dates :



A minimum stay of 2 nights stay is required.

More Hotel Details:
Alumbung Tropical Living was built in 2006 and was recently renovated in 2012. It has a total of 6 units consisting of Villas and Cottages.

Location:
Alumbung Tropical Living is located in Danao Beach, Panglao Island, Bohol.

Breakfast types available:
Breakfast is not included in the room rates. Set breakfast is available ranging from PHP 180.00 to PHP 250.00 per person.

Children and Extra Beds:
Children 2 years and below are free of charge sharing existing bedding.

Internet:
Alumbung Tropical Living has free Wi-Fi internet service in the main lounge and some areas of the resort.

Check-in/Checkout Time:
Check-in time is at 1:00 PM and checkout time is at 11:00 AM.

Transfers:
Round-trip Car Transfer (Good for 1-3 guests) PHP 1,200.00 / Van Transfer (Good for 4-10 guests) PHP 1,600.00.

Special Hotel Room Amenities:
Safety deposit boxes are available in the air-conditioned rooms only. Hair dryer is available upon request.