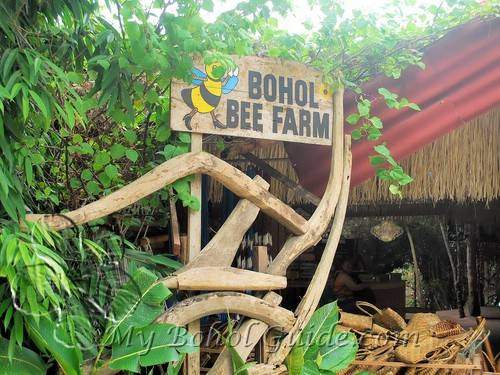 Bohol Bee Farm
Room Features
Air Conditioning
Minibar
Cable TV
Hot and Cold Shower
Non-Smoking Rooms
Balcony
Outdoor Seating Area
Voltage 220/240
Resort Map
Garden Bungalow
Air Conditioning
Minibar
Cable TV
Hot and Cold Shower
Non-Smoking Rooms
Balcony
Outdoor Seating Area
Garden View
1 Queen Size Bed AND
1 Single Bed
Good for 2 to 3 Guests
Beehive Suite
Air Conditioning
Minibar
Cable TV
Hot and Cold Shower
Non-Smoking Rooms
Balcony
Outdoor Seating Area
Garden View
1 Queen Size Bed
Good for 2 to 3 Guests
Honeycomb Suite 1
Air Conditioning
Minibar
Cable TV
Hot and Cold Shower
Non-Smoking Rooms
Balcony
Outdoor Seating Area
Garden View
Seaview
Living Area
2 Queen Size Beds
Good for 2 to 4 Guests
Calape Ocean View Room
Air Conditioning
Hot and Cold Shower
Cable TV
Refrigerator
Balcony with Ocean View
1 Single Sofa Bed
1 Queen Size Bed
Good for 3 Guests
Carmen Ocean View Room
Air Conditioning
Hot and Cold Shower
LCD Cable TV
Refrigerator
Balcony with Ocean View
1 Single Sofa Bed
1 Queen Size Bed
Good for 3 Guests
Jagna Ocean View Room
Air Conditioning
Hot and Cold Shower
LCD Cable TV
Refrigerator
Balcony with Ocean View
1 Single Sofa Bed
1 Queen Size Bed
Good for 3 Guests
Baclayon Ocean View Room
Air Conditioning
Hot and Cold Shower
Cable TV
Refrigerator
Water Heater
Balcony with Ocean View
1 Single Sofa Bed
1 Queen Size Bed
Good for 3 Guests
Loon Ocean View Room
Air Conditioning
Hot and Cold Shower
Cable TV
Refrigerator
Balcony with Ocean View
1 Queen Size Bed
Good for 3 Guests
Panglao Ocean View Room
Air Conditioning
Hot and Cold Shower
Cable TV
Refrigerator
Microwave
Balcony with Ocean View
Outside Seating Area
1 Queen Size Bed
Good for 3 Guests
Danao Ocean View Room
Air Conditioning
Hot and Cold Shower
Cable TV
Microwave
Refrigerator
Small Living Area
Balcony with Ocean View
1 Single Sofa Bed
1 Queen Size Bed
Good for 3 Guests
ROOMS & PRICES
Breakfast Included
| Room Type | Low Season | High Season | Peak Season |
| --- | --- | --- | --- |
| | | October 01-May 31 | December 23-January 06 |
| Garden Bungalow | PHP 2,824.00 | PHP 2,824.00 | PHP 2,824.00 |
| Beehive Suite | PHP 3,765.00 | PHP 3,765.00 | PHP 3,765.00 |
| Dimiao Deluxe Room | PHP 3,765.00 | PHP 3,765.00 | PHP 3,765.00 |
| Loboc Deluxe Room | PHP 3,765.00 | PHP 3,765.00 | PHP 3,765.00 |
| Inabanga Deluxe Room | PHP 3,765.00 | PHP 3,765.00 | PHP 3,765.00 |
| Tubigon Deluxe Room | PHP 3,765.00 | PHP 3,765.00 | PHP 3,765.00 |
| Honeycomb Suite 1 | PHP 4,706.00 | PHP 4,706.00 | PHP 4,706.00 |
| Dauis Ocean View Room | PHP 5,648.00 | PHP 5,648.00 | PHP 5,648.00 |
| Calape Ocean View Room | PHP 5,648.00 | PHP 5,648.00 | PHP 5,648.00 |
| Carmen Ocean View Room | PHP 5,648.00 | PHP 5,648.00 | PHP 5,648.00 |
| Jagna Ocean View Room | PHP 5,648.00 | PHP 5,648.00 | PHP 5,648.00 |
| Baclayon Ocean View Room | PHP 5,648.00 | PHP 5,648.00 | PHP 5,648.00 |
| Loon Ocean View Room | PHP 5,648.00 | PHP 5,648.00 | PHP 5,648.00 |
| Panglao Ocean View Room | PHP 5,648.00 | PHP 5,648.00 | PHP 5,648.00 |
| Danao Ocean View Room | PHP 5,648.00 | PHP 5,648.00 | PHP 5,648.00 |
Please choose your room and dates :

More Hotel Details:
Bohol Bee Farm was built in 2004 and has a total of 28 rooms with modern amenities. Resort has an in-house magnificent and spacious restaurants overlooking the sea and swimming pool area.

Location:
Bohol Bee Farm is located in Dao, Dauis, Panglao Island, Bohol.

Breakfast types available:
Breakfast is included in the room rates. Additional set breakfast ranges from PHP 220.00 to PHP 300.00 per person and breakfast buffet is at PHP 350.00 per person.

Children and Extra Beds:
Children 5 years old and below are free of charge sharing existing bedding.

Internet:
Bohol Bee Farm has free Wi-Fi internet service in the lobby, front desk, shop, swimming pool and restaurant areas.

Check-in/Checkout Time:
Check-in time is at 2:00 PM and checkout time is at 12:00 Noon.

Special Hotel Room Amenities:
A safety deposit box is available in the resort office only. Hair dryer is available upon request.