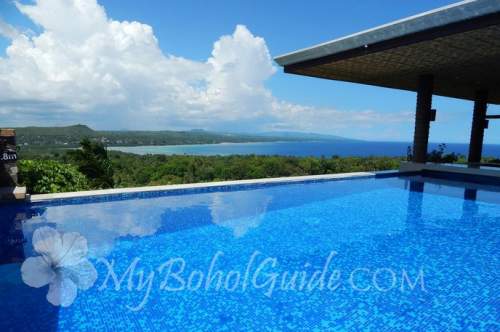 Bohol Vantage Resort
Room Features
Air Conditioning
Cable TV
DVD Player
LAN Internet Access
Minibar / Refrigerator
Kitchenette
In-Room Safe
Complimentary Tea or Coffee
Complimentary Bottled Water
Resort Map
Superior Room
Air Conditioning
Cable TV
DVD Player
Refrigerator
In-Room Safe
Water Heater
Hair Dryer
LAN Internet Access
1 Queen Size Bed
Good for 2 Guests
Deluxe Room
Air Conditioning
Cable TV
DVD Player
Refrigerator
In-Room Safe
Water Heater
Hair Dryer
LAN Internet Access
Balcony / Terrace
1 Queen Size
Good for 2 Guests
XXL Deluxe Apartment
Air Conditioning
Cable TV
DVD Player
Refrigerator
Kitchenette
Microwave
Toaster
Hair Dryer
In-Room Safe
LAN Internet Access
Balcony / Terrace
1 Queen Size Bed
Good for 2 Guests
Maximum of 4 Guests
ROOMS & PRICES
Breakfast Included
Room Type
Low Season
High Season
Peak Season
June 01-August 31
November 04-December 14

October 26-November 03
December 15-May 31

Superior Room
PHP 3,450.00
PHP 3,650.00
PHP 3,950.00
Deluxe Room
PHP 3,950.00
PHP 4,150.00
PHP 4,450.00
Deluxe Apartment
PHP 4,200.00
PHP 4,450.00
PHP 4,950.00
XXL Deluxe Apartment
PHP 4,600.00
PHP 4,950.00
PHP 5,450.00
Please choose your room and dates :

More Hotel Details:
Bohol Vantage Resort was built in 2010 and has a total of 14 rooms consisting of 8 hotel rooms and 6 apartments. The resort offers a spectacular view on neighboring islands.


Location:
Bohol Vantage Resort is located on Dayo Hill in Mayacabac, Dauis, Panglao Island, Bohol. Approximately 20-minute drive from Tagbilaran Airport.

Breakfast types available:
Set breakfast is included in the room rates. Resort restaurant serves a variety of local and international cuisines. Additional breakfast is PHP 300.00 per person.

Children and Extra Beds:
Children 6 years and old below are free of charge sharing existing bedding. Baby cots are free of charge, available upon request.

Internet:
Bohol Vantage Resort has free Wi-Fi internet service in all the rooms.

Check-in/Checkout Time:
Check-in time is at 2:00 PM and checkout time is at 11:00 AM.

Transfers:
Bohol Vantage Resort offers airport or seaport transfers at an additional cost. One way is PHP 280.00 (airport) and PHP 250.00 (seaport/pier) good for 2-4 persons.

Special Hotel Room Amenities:
There is a safety deposit box in each room.