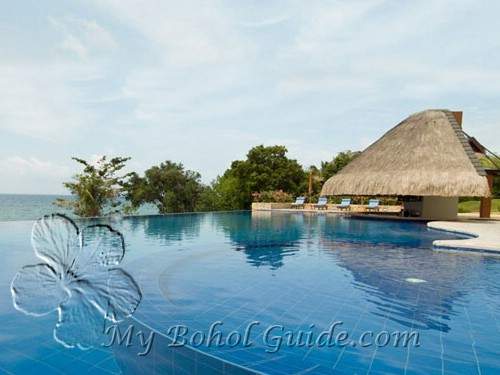 Eskaya Beach Resort and Spa
Room Features
Private Infinity Pool
Whirlpool Bathtub
Amazing Seaview
Air Conditioning
LCD Cable TV
iPod Speakers
DVD Player
Telephone
Safety Deposit Box
Refrigerated Minibar
Hot and Cold Shower
Private Garden
Daily Housekeeping
Turndown Services
Voltage 220/240
Resort Map
Infinity Pool Villa
Private Infinity Pool
Whirlpool Bathtub
Amazing Seaview
Air Conditioning
LCD Cable TV
iPod Speakers
DVD Player
Telephone
Work Desk
Safety Deposit Box
Refrigerated Minibar
Coffee and Tea Making Facility
Spacious Bathrooms
Hot and Cold Shower
Thick Bathrobes
Hair Dryer
Private Garden
Receiving Area
1 Bedroom
1 King Size Bed
Good for 2 Guests
Additional Inclusions:

Daily cocktails and canapes at Lantawan Restaurant / Common Poolside / Seaview deck
(3:30 - 5:30 PM)
Presidential Villa
Private Infinity Pool
Spa Pool
Amazing Seaview
Koi Pond
Private Viewing Deck

Air Conditioning
LCD Cable TV
iPod Speakers
DVD Player
Telephone
Work Desk
Safety Deposit Box
Refrigerated Minibar
Coffee and Tea Making Facility
Colonial Bathrooms
Hot and Cold Shower
Thick Bathrobes
Hair Dryer
Private Garden
Living Room
Dining Area
2 Bedrooms
1 King Size Bed (Master Bedroom)
2 King Size Beds (Bedroom 2)
Good for 2 Guests
Maximum of 6 Guests
Additional Inclusions:

Bohol Countryside Tour
1-hour Shiatsu massage at Handuraw Spa
1 bottle of House wine
Daily cocktails and canapes at Lantawan Restaurant / Common Poolside / Seaview deck (3:30 - 5:30 PM)
Daily fruit platter at Lantawan Restaurant
ROOMS & PRICES
Breakfast Included
Room Type
Low Season
High Season
Peak Season
January 03-January 31

December 20-January 02
April 13-April 16

Deluxe Villa
PHP 15,565.00
PHP 15,565.00
PHP 21,495.00
Infinity Pool Villa
PHP 24,459.00
PHP 24,459.00
PHP 30,389.00
Family Villa
PHP 41,824.00
PHP 41,824.00
PHP 53,683.00
Family Villa (3 Guests)
PHP 45,265.00
PHP 45,265.00
PHP 57,124.00
Family Villa (4 Guests)
PHP 48,706.00
PHP 48,706.00
PHP 60,600.00
Family Villa (5 Guests)
PHP 52,148.00
PHP 52,148.00
PHP 64,006.00
Family Villa (6 Guests)
PHP 55,589.00
PHP 55,589.00
PHP 67,448.00
Presidential Villa
PHP 83,330.00
PHP 83,330.00
PHP 112,976.00
Presidential Villa (3 Guests)
PHP 86,771.00
PHP 86,771.00
PHP 116,418.00
Presidential Villa (4 Guests)
PHP 90,212.00
PHP 90,212.00
PHP 119,859.00
Presidential Villa (5 Guests)
PHP 93,653.00
PHP 93,653.00
PHP 123,300.00
Presidential Villa (6 Guests)
PHP 97,095.00
PHP 97,095.00
PHP 126,742.00
Please choose your room and dates :

In its continuing effort to upgrade facilities and maintain highest standards of service, the resort is currently under expansion project and beach nourishment program until further notice. The management would like to apologize for any inconvenience this may cause.
Full payment is required for reservations made at Eskaya Beach Resort and Spa.
Different rates shall apply for April 1, 2017 onwards travel dates.

All bookings that include December 31 (New Year's Eve) will be subject to a mandatory hotel sponsored Gala Dinner. Guests can settle this directly with the hotel upon arrival.

Please email us at [email protected] for more details.


More Hotel Details:
Eskaya Beach Resort and Spa was built in 2007 composed of luxurious villas. It is a sprawling property which covers 16 hectares.

Location:
Eskaya Beach Resort and Spa is located in Barangay Tawala, Panglao Island, Bohol.



Inclusion:
Daily breakfast from a la carte menu
Roundtrip Tagbilaran Airport or Seaport transfers
Complimentary use of pedal boat, mountain bike, kayak, table tennis, board games subject to availability
30-minute "Kabilin" head and shoulder massage



Breakfast Types Available:
A choice of American, Continental or Filipino breakfast are served daily.

Children and Extra Beds:
Children 12 years old and below are free of charge on accommodation and sharing existing bedding. Maximum of 2 kids per villa only.

Internet:
Eskaya Beach Resort and Spa has free Wi-Fi internet service in all the rooms and public areas.

Check-in/Checkout Time:
Check-in time is at 2:00 PM and checkout time is at 12:00 Noon.

Transfers:
Eskaya Beach Resort and Spa has complimentary roundtrip seaport or airport transfers.

Special Hotel Room Amenities:
Safety deposit boxes and hair dryers are available in each villa.