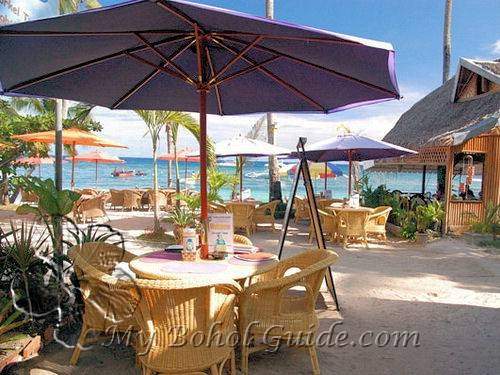 Hayahay Resort
Room Features
Air Conditioning
Hot and Cold Shower
Minibar
Cable TV
In-room Safety Deposit Box
Voltage 220/240
Resort Map
Deluxe Fan Room
Ceiling Fan
Hot and Cold Shower
Minibar
Cable TV
In-room Safety Deposit Box
WiFi Internet Access
1 Queen Size Bed OR
2 Single Beds
Good for 2 Guests
Maximum of 3 Guests
Note:
Extra person (Maximum of 1 adult or 2 kids below 5 years old per room)
Deluxe Aircon Room
Air Conditioning
Ceiling Fan
Hot and Cold Shower
Minibar
Cable TV
In-room Safety Deposit Box
WiFi Internet Access
1 Queen Size Bed OR
2 Single Beds
Good for 2 Guests
Maximum of 3 Guests
Note:
Extra person (Maximum of 1 adult or 2 kids below 5 years old per room)
ROOMS & PRICES
Room Type
Low Season
High Season
Peak Season
April 02-May 31
January 07-February 01
September 26-December 22
February 11-April 12
April 22-May 31

December 23-January 06
April 13-April 21
February 02-February 10

Deluxe Fan Room
PHP 2,400.00
PHP 2,750.00
PHP 3,300.00
Deluxe Fan Room (3 Guests)
PHP 3,224.00
PHP 3,574.00
PHP 4,124.00
Deluxe Aircon Room
PHP 2,600.00
PHP 2,950.00
PHP 3,500.00
Deluxe Aircon Room (3 Guests)
PHP 3,424.00
PHP 3,774.00
PHP 4,324.00
Please choose your room and dates :
Special Promotion!

Travel Dates:
January 4, 2017 - January 7, 2018




Good for 2 guests
Book Now and Save
Minimum of 3 nights stay required.
For New Reservations Only

More Hotel Details:
Hayahay Resort was built in 2007 and was most recently renovated in 2013. The resort has 3 floors with a total of 11 guest rooms. A Bar and Restaurant is also being offered.

Location:
Hayahay Resort is located directly on the pristine shores of Alona Beach which is around 30 minutes drive away from Tagbilaran Airport.

Breakfast types available:
Breakfast is not included in the room rates. À la carte breakfast rate ranges from PHP 150.00 to PHP 250.00 per person.

Children and Extra Beds:
One child 4 years old or below is free of charge sharing existing bedding and exclusive of breakfast. Two children below 5 years old are counted as one adult.

Internet:
Hayahay Resort has free Wi-Fi internet service in all the rooms.

Check-in/Checkout Time:
Check-in time is at 2:00 PM and checkout time is at 12:00 Noon.

Transfers:
Hayahay Resort does not offer transfer services. However, they may refer you to a local transfer service provider.

Special Hotel Room Amenities:
There are safety deposit boxes in each room. Hair dryers are available upon request at an additional cost of PHP 100.00 per day.