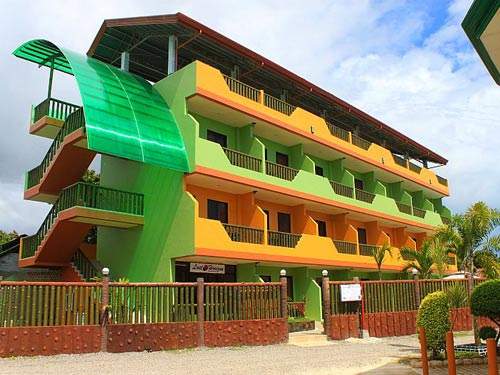 Lost Horizon Annex
Room Features
Air Conditioning
Electric Fan
Fresh Water Hot and Cold Shower
Minibar
Refrigerator
Cable TV
WiFi Internet Access
IDD/NDD (charge per minute)
Local Phone Calls (free of charge)
In-rooms Safe Deposit Vaults
Voltage 220/240
Resort Map
Twin Room
Fan OR Air Conditioning
Fresh Water Hot and Cold Shower
LCD Cable TV
Safety Box
WiFi Internet Access
2 Single Beds
Good for 2 Guests

NOTE: Twin Fan Room
NO LCD Cable TV
Wall Fan Only


King Room
Fan OR Air Conditioning
Ceiling and Wall Fan
Fresh Water Hot and Cold Shower
LCD Cable TV
Safety Box
WiFi Internet Access
1 King Size Bed
Good for 2 Guests


NOTE: King Fan Room

NO LCD Cable TV
Wall Fan Only
Queen Room
Air Conditioning
Ceiling and Wall Fan
Fresh Water Hot and Cold Shower
LCD Cable TV
Safety Box
WiFi Internet Access
1 Queen Size Bed
Good for 2 Guests


Family Room
Air Conditioning
Ceiling and Wall Fan
Fresh Water Hot and Cold Shower
40 inch LCD Cable TV
Safety Box
Mini Bar
WiFi Internet Access
1 Queen Size Bed
1 Set of Bunk Bed
Good for 6 Guests
ROOMS & PRICES
| Room Type | Low Season | High Season | Peak Season |
| --- | --- | --- | --- |
| | | November 01-May 31 | December 20-January 05 |
| Twin Fan Room | PHP 1,995.00 | PHP 1,995.00 | PHP 1,995.00 |
| King Fan Room | PHP 1,995.00 | PHP 1,995.00 | PHP 1,995.00 |
| Twin Aircon Room | PHP 2,295.00 | PHP 2,295.00 | PHP 2,295.00 |
| King Aircon Room | PHP 2,295.00 | PHP 2,295.00 | PHP 2,295.00 |
| Queen Room | PHP 2,295.00 | PHP 2,295.00 | PHP 2,295.00 |
| Family Room | PHP 4,095.00 | PHP 4,095.00 | PHP 4,095.00 |
Please choose your room and dates :
Please be advised that Lost Horizon Beach Dive Resort requires the following Cancellation Policy.
No Cancellation
No Modication
Non-Refundable



More Hotel Details:
Lost Horizon Annex was built in 2011. It offers reasonably priced rooms with comparable amenities to their main resort. Beach rooms are not being offered. The resort has a total of 24 rooms consisting of 2 Family rooms and 22 Standard rooms.

Location:
Lost Horizon Annex is located 100 meters directly behind Lost Horizon main resort.

Breakfast types available:
Breakfast is not included in the room rates. A choice of American, French and Filipino set breakfast is available at PHP 230.00 per adult and strictly available from 6:00-10:00am only.

Children and Extra Beds:
Children 2 years old and below are free of charge sharing existing bedding. Maximum of 2 free of charge kids per room. Additional person will be provided with extra mattress only.

Internet:
Lost Horizon Annex has free Wi-Fi internet service in all the rooms and public areas.

Check-in/Checkout Time:
Check-in time is at 2:00 PM and checkout time is at 12:00 Noon.

Transfers:
Round-trip Car Transfer (Good for 1-3 guests) PHP 1,000.00 / Van Transfer (Good for 4-10 guests) PHP 1,400.00.

Special Hotel Room Amenities:
There is a safety deposit box and hair dryer in each room.