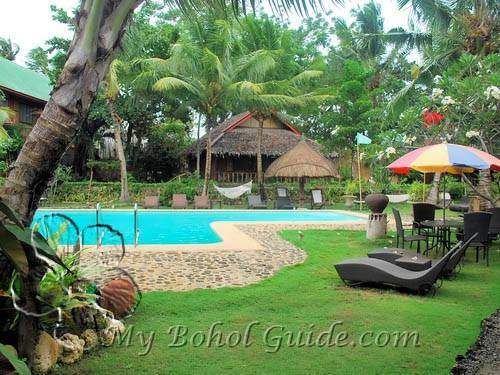 Oasis Resort
Room Features
Air Conditioning
Electric Fans
Hot and Cold Shower
Refrigerator
Traditional Decoration
Balcony
Outdoor Seating Area
Pool View (Some)
Voltage 220/240
Resort Map
Deluxe Aircon Cottage
Air Conditioning
Hot and Cold Shower
Refrigerator
Safety Deposit Box
Hair Dryer
Traditional Decoration
Balcony
Outdoor Seating Area
Pool View (Some)
1 Double Bed AND
1 Single Bed OR
2 Single Beds
Good for 1 to 3 Guests
ROOMS & PRICES
Breakfast Included
| Room Type | Low Season | High Season | Peak Season |
| --- | --- | --- | --- |
| | | October 01-May 31 | December 20-January 05 |
| Deluxe Fan Cottage (1 Guest) | PHP 2,700.00 | PHP 2,700.00 | PHP 2,700.00 |
| Deluxe Fan Cottage (2 Guests) | PHP 3,300.00 | PHP 3,300.00 | PHP 3,300.00 |
| Deluxe Fan Cottage (3 Guests) | PHP 4,400.00 | PHP 4,400.00 | PHP 4,400.00 |
| Deluxe Aircon Cottage (1 Guest) | PHP 3,300.00 | PHP 3,300.00 | PHP 3,300.00 |
| Deluxe Aircon Cottage (2 Guests) | PHP 3,900.00 | PHP 3,900.00 | PHP 3,900.00 |
| Deluxe Aircon Cottage (3 Guests) | PHP 5,000.00 | PHP 5,000.00 | PHP 5,000.00 |
Please choose your room and dates :

Exclusive for Divers during PEAK SEASON dates.

Different rates shall apply for June 1, 2017 onwards travel dates. Please email us at [email protected] for more details.



More Hotel Details:
Oasis Resort was built in 2000 and was recently renovated in 2013. The property has 27 rooms in total.

Location:
Oasis Resort is directly located in Alona Beach, Panglao Island, Bohol. It has a private entrance to the beach and a private resort swimming pool exclusive for guests.

Breakfast types available:
Breakfast is included in the room rates.

Children and Extra Beds:
Children 6 years old and below are free of charge sharing existing bedding exclusive of breakfast. Daily breakfast is free of charge for children 0-4 years old.

Internet:
Oasis Resort has Wi-Fi internet service in the restaurant and reception area.

Check-in/Checkout Time:
Check-in time is at 2:00 PM and checkout time is at 12:00 Noon.

Transfers:
Round-trip Transfers from Tagbilaran Pier or Airport:
Car Transfer (Good for 2 guests) PHP 1,300.00
Van Transfer (Good for 6 guests) PHP 1,700.00
Coaster Transfer (Good for 14 guests) PHP 5,000.00
Bus Transfer (Good for 25 guests) PHP 7,000.00.

Special Hotel Room Amenities:
Oasis Resort has a back up generator with 100 KVA, 24-hour security guard on duty and a private parking lot. Safety deposit boxes and hair dryers are also provided in each room.